Welcome to the Official Website for the
Key West Fire Department
Key West Fire Fighters want you to check your smoke alarms and detectors!
Follow this link for the Kidde Recall information.
Check out important information to share with your family and friends to keep
everyone safe on our Fire Prevention page.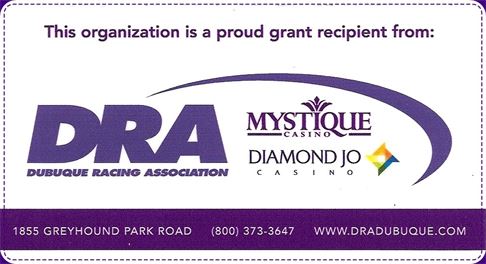 Upcoming Benefit for area Firefighter Darrell Ernst on May 5th

Member Brian Arnold, April 20

May 5th from 1pm to midnight at Horizon Lanes in Bellevue.
Darrell Ernst has called Bellevue, IA his hometown for over 60 years, and has been loyal to the Jackson County area. His life has been centered around his family and the local community. He volunteered 36 years as Hunter Safety Instructor, 27 years to the fire department, 22 years to the ambulance service, 9 years to Camp Courageous, and countless ... (Full Story & Photos)


Ben Pancratz wearing the Level A Hazmat Suit (silver) as Todd Latham (yellow level B suit) demonstrates decontamination.

Hazmat Training with Dubuque Fire

Member Brian Arnold, April 16

Dubuque Fire Haz Mat Craig Enke and Adam Kahler provided Hazardous materials response training with KWFD personnel. Be sure to check out the photos of Ben Pancratz and Todd Latham performing decontamination procedures. Thank you Craig and Adam!... (Full Story & Photos)


Congratulations to our 2018 service award recipients and firefighter of the year!

Member Kate Arnold, April 07

This weekend we had our annual awards banquet at the Elks Lodge. We want to say thank you to the Elks members and their spouses for opening their doors to us and serving an excellent meal. Congratulations to all of our service award recipients this year:
5-year service award recipients: Kate Arnold & Zach Arnold
15-year service award recipient: Bob Reed
20-year service award recipients: Lisa Latham ... (Full Story & Photos)



2018 Award Recipients from left to right Bob Reed, Chris Tigges, Lisa Latham, Steve Kafer, Kate Arnold, Zach Arnold, Chief Brian Arnold (Not Pictured: Pat Leonard)


Training from the Dubuque Area Drug Taskforce and department equipment updates.

Member Kate Arnold, April 02

We want to send out a sincere thank you to members of the Dubuque Drug Task Force. Tonight they went over different drug-related hazardous situations that we may encounter on a fire scene or medical call. This is a good reminder to be diligent when responding to scenes, with observations and wearing our appropriate PPE (Personal Protective Equipment).
Thank you to Craig Enke for spearheading our confined ... (Full Story & Photos)

Your feedback is important to us! Feel free to sign the guestbook.