Welcome to the Official Website for the
Key West Fire Department
Please check out our facebook page or website news article for information about our Key West Fire/EMS Fun Day on August 12th!
Key West Fire Fighters want you to check your smoke alarms and detectors!
Interested in a new smoke detector for free? www.getasmokealarm.org
Follow this link for the Kidde Recall information.
Check out important information to share with your family and friends to keep
everyone safe on our Fire Prevention page.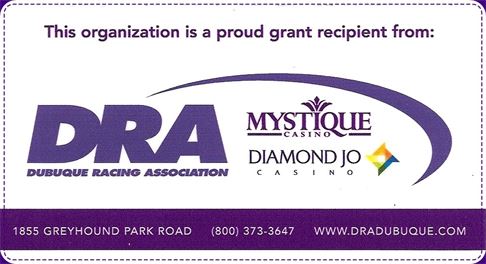 Extrication Training

Member Kate Arnold, August 06

This evening Craig Enke organized a two-car accident scene for us to practice our extrication techniques and patient care skills.... (Full Story & Photos)

Chief Arnold

Member Kate Arnold, July 18

Brian S. Arnold, 58, of Key West passed away unexpectedly on July 16, 2018, while on vacation in Duluth, MN.

Mass of Christian Burial will be at 10:00 a.m. on Saturday, July 21, 2018, at St. Joseph the Worker Catholic Church with Red. Rodney Allers officiating. Burial will follow in Mount Olivet Cemetery with the Key West Fire and Dubuque County Firefighters Ceremony of the Four Fives. Visitation ... (Full Story & Photos)

A Tremendous Loss

Member Kate Arnold, July 16

On Monday, July 16th, 2018 our family, our department, our community, and our Fire/EMS family lost a truly devoted man. Our Chief, Brian Arnold would always be there to help in a quiet way with a smile. He was a great leader, teacher, friend, and family man. We know he will always be watching over and guiding us.
We want to say Thank You for the thoughts and prayers already pouring in as we learn ... (Full Story & Photos)

KWFD 2018 Fun Days

Member Kate Arnold, July 13

Fun Days 2018 Events:
Parade @ Noon

Parade lineup begins at 11 in the Truck Country parking Lot.
Fun for kids and adults following the parade:
Kids activities & Inflatables
Food, Beverages, & Music
Concessions provided by members of the Rockdale Church, the Boy Scouts, and 4-H.
Air Care Helicopter arrives around 2pm.
... (Full Story & Photos)

Cribbing and Air Bag Training

Member Brian Arnold, July 02

Participants were instructed by Capt. Craig Enke on the proper use of cribbing and air bags used to lift the vehicle to free the entrapped patient. Staff also did a drill in which they lifted the ladder evenly without the ball rolling off of the board placed on top of the ladder while the cribbing personnel cribbed under the ladder simulating an airbag lift.... (Full Story & Photos)

Your feedback is important to us! Feel free to sign the guestbook.